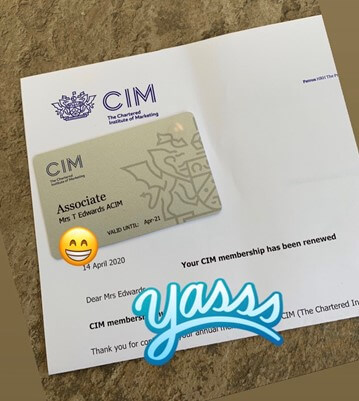 15 Nov

Steps to Attaining the Chartered Marketer Status

Attaining the Chartered Marketer status is every marketer's goal. The Chartered Marketer status recognizes those marketers achieving the highest level in the Marketing profession and is recognized internationally. It demonstrates a commitment to keeping up-to-date and is awarded on a combination of experience and qualifications. Some people have asked, how one attains that status. If that's your question or you coming across this for the first time, I have put together this article to answer your question.

Requirements for achieving the Chartered Marketing status
You need to be an Associate (ACIM), Member (MCIM) or Fellow (FCIM) member of the CIM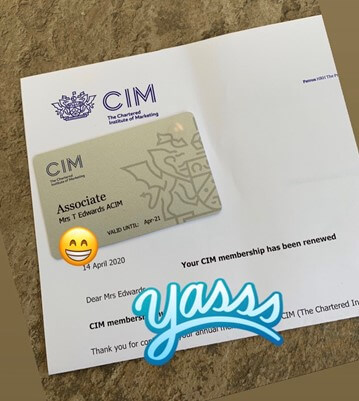 To attain the Charter Marketer status, you must first hold Associate (ACIM), Member (MCIM) or Fellow (FCIM) graded membership of CIM.
The Associate (ACIM) membership is the entry point to being a graded member as well as the first opportunity to begin your journey to becoming a Chartered Marketer. ACIMs are typically marketing executives or new marketing managers and operate at a tactical level where they influence and report to senior marketing management. This membership will reflect your experience and knowledge within the sector, allowing you to enter the CIM's CPD programme.
Complete the 2- year mandatory period of CPD
As a member or fellow, you will be required to complete a minimum of four reflective statements aligned with the Professional Marketing Competencies framework during each CPD year for two consecutive years.  Click here for a sample of reflective statement.
The Continuing Professional Development programme is a CIM programme designed for improving skills and knowledge, ensuring you remain current and effective as a marketing professional. Click here to apply for CPD.
To achieve CPD, simply record all the learning and development activities that you undertake over the membership year; whether completed with CIM, through other organizations, or even activities you've done on your own; then complete a short reflection on each one to highlight its impact on your practice. Once you've completed your CPD year you'll receive a physical CPD certificate as tangible proof of your commitment to ongoing development. It proves to current and potential employers that you are serious about maintaining your knowledge and skills in marketing. Your CPD journey can lead to achieving Chartered Marketer status – the mark of an up-to-date, experienced and qualified marketing professional.
READ: BENEFITS OF CHARTERED MARKETER STATUS.
Complete the online Chartered Marketer assessment
Complete the Online Chartered Marketer assessment successfully which will be available on completion of the second consecutive CPD year. You will have up to five attempts to complete the assessment. These attempts will refresh each time you renew your membership and submit CPD, until you have successfully reached Chartered Marketer status.
On completion of the final criteria, you will be awarded the Chartered Marketer status. CIM members can register for the CPD programme by logging into MyCIM and selecting the 'CPD' tile under 'Resources & Tools'.
Once this criterion is met, the Chartered Marketer status will be awarded to you at no additional cost to your current membership fee – the most prestigious accolade in marketing.
Once Chartered, you can use the Chartered Marketer designatory letters and logo to demonstrate your unrivalled knowledge, skills and commitment as a professional marketer. Simply completing CPD every year can maintain your status and demonstrate unrivalled knowledge, skills, and commitment; all assets you can apply to meet the needs and objectives of your organisation.